Shining a Spotlight on Rural Community Needs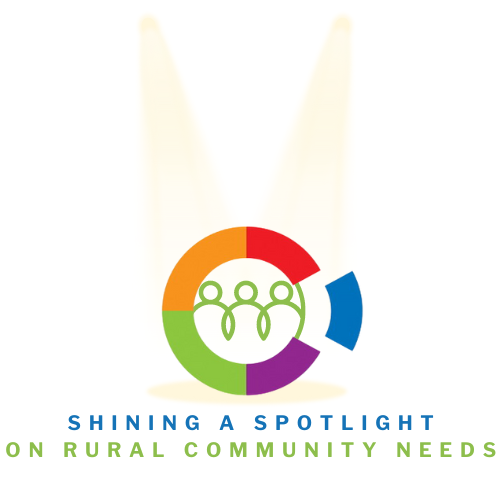 Our Shining a Spotlight on Rural Community Needs campaign will run throughout 2023, with the aim of championing and supporting rural communities across Northamptonshire.
Nearly a third of the county live within rural communities, including rural towns. At Northamptonshire Community Foundation, we are developing a focus on rural philanthropy to ensure that these communities get their fair share of funding. This in turn will help tackle urgent needs such as poverty and access to services across our local villages and countryside. We invite you to get involved across the coming weeks and months.
We are delighted that we have £100,000 to kickstart a match fund appeal to boost grant awards to rural community projects, thanks to the generous support of the Constance Travis Charitable Trust.
Every pound you donate will release funds to make grants to projects supporting rural communities in 2023.
If you would like to support our work on Shining a Spotlight on Rural Community Needs, please contact our CEO, Rachel McGrath: rachel@ncf.uk.com or our Head of Giving and Development, Dean Jones: dean@ncf.uk.com
Get involved
Throughout 2023 we will be holding a series of Community Conversations to look at local need and community solutions with donors, partners and charities. We will be highlighting: facts and data about need across our rural communities, the good work taking place to provide activities and services, and our work in partnership with charities and networks championing rural needs in Northamptonshire.
Our match fund appeal will see the launch of a Northamptonshire rural Communities Fund, so we can start tackling the needs highlighted in our Community Conversations.
We will publish an updated Hidden Needs Report in 2023, which will also highlight needs across rural communities in the county.
Tackling poverty & access to services
We have recently been working with local donors and partners to raise and distribute funds in order to support a number of projects to tackle food and fuel poverty during the current energy crisis.
From this work, we have recognised the need to ensure funds are directed to tackle poverty in rural communities. A recent report from the Rural Services Network evidences how the cost of living crisis is hitting people living in rural areas harder than those living in towns and cities; people living in the countryside have to pay much more on essentials such as heating, housing and transport.
The Rural Poverty Report
In collaboration with key stakeholders, Northamptonshire Community Foundation has carried out a comprehensive investigation into the pressing challenges experienced by rural communities in Northamptonshire. This report aims to shed light on the critical issues of rural poverty, food insecurity, and limited access to essential services.
To read the full report, produced in partnership with Local Insights (OCSI) and Northamptonshire ACRE, click here.
For our summary of the report and how you can help, click here.
If you would like to support our work on Shining a Spotlight on Rural Community Needs, please contact our CEO, Rachel McGrath: rachel@ncf.uk.com or our Head of Giving and Development, Dean Jones: dean@ncf.uk.com