CEO blog: Corby walkabout with KHL Big Local

Northamptonshire Community Foundation has been administering dedicated funds on behalf of KHL Big Local for nine years to support the Hazel Leys and Kingswood Estates in Corby. I went on a walkabout with KHL partner and Community Foundation Ambassador George Hill to reflect on the work that's been achieved through the fund and some of the ongoing challenges for supporting local neighbourhoods.
As a Community Foundation we act on our community leadership role to listen to local charities, community groups and community champions on need and where funds are best placed to help build healthy, happy and thriving towns, villages and neighbourhoods here in Northamptonshire.
It's a sunny day as I arrive in Corby and meet up with George Hill on the grounds of the KHL Community Workshops which is based in Hazel Leys at Woodsend Bowls Club beside the Neighbourhood Centre.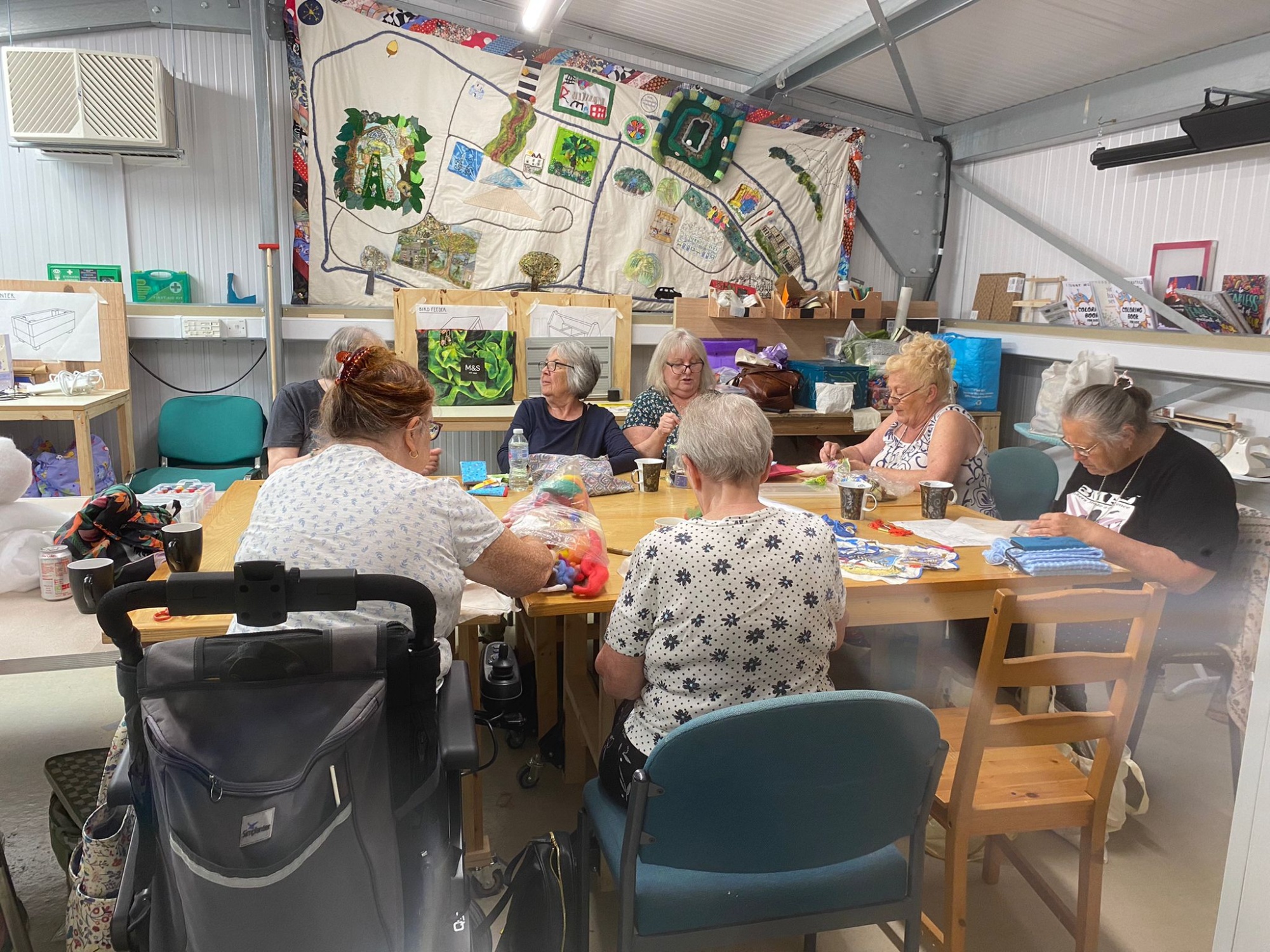 A fantastic partnership across a number of local initiatives supporting arts, machines use and woodwork and funded by KHL big Local administered by Northamptonshire Community Foundation. Outside the workshops is a moving commemorative bench in memory of local volunteer and community inspiration Brian Dunn emblazoned with his go-to saying: 'Keep it Funky.'
George and I take a walkabout across Hazel Leys and Kingswood Estates taking in the work that has been achieved through the dedicated funds and partnerships. As a community foundation our grant making services can ease the administrative burden for communities and trusts whilst also helping to promote and source potential grant applicants.
Both estates are surrounded by green space, and a wonderful mural initiative captures the imagination and celebrates the arts, culture and heritage of the area. An award to Groundworks Northamptonshire supported the Creative Kingswood and Hazel Leys community mural project by working to enhance four green spaces. Along our way we meet and greet a number of residents, many who are actively involved in community initiatives.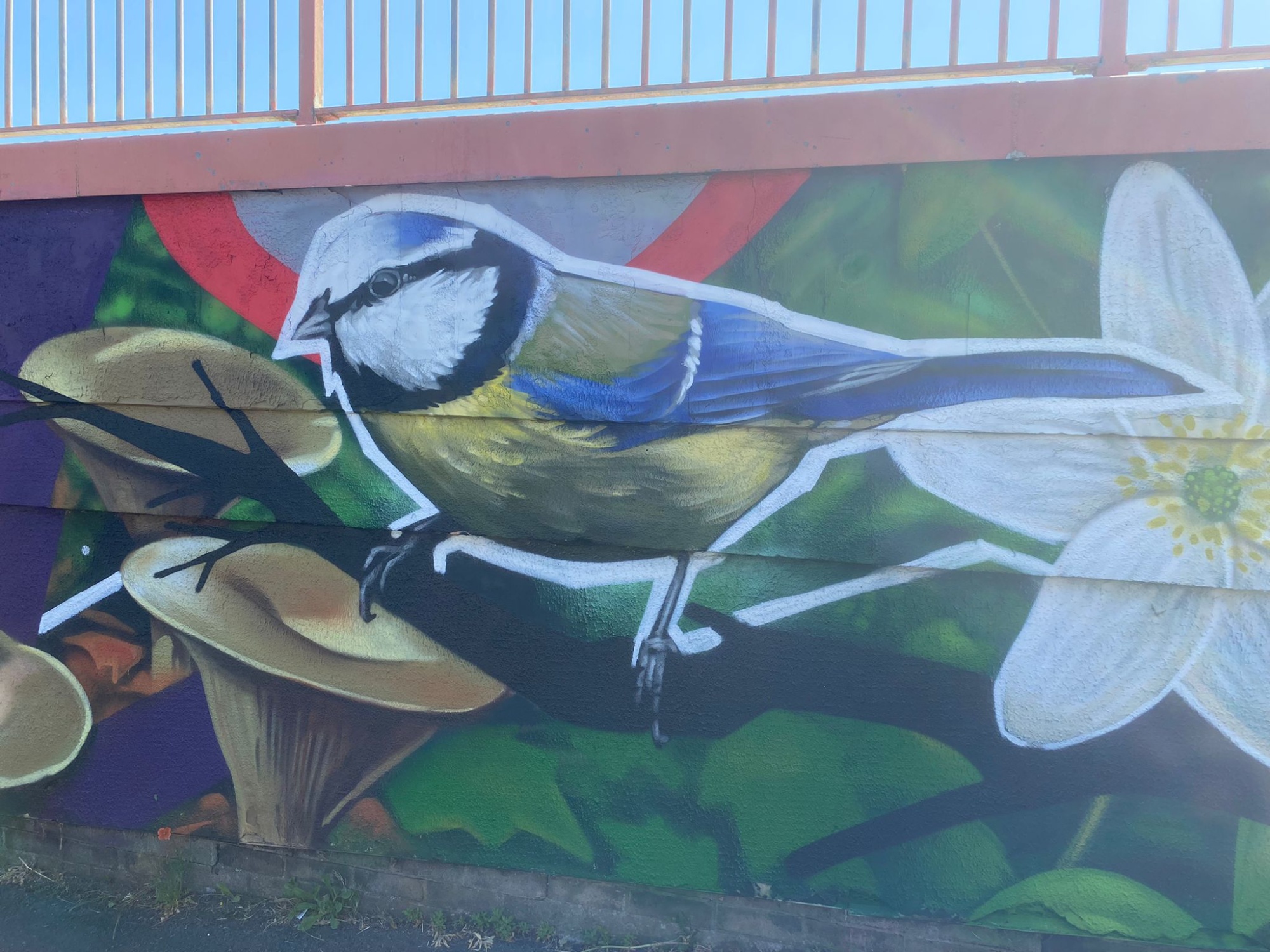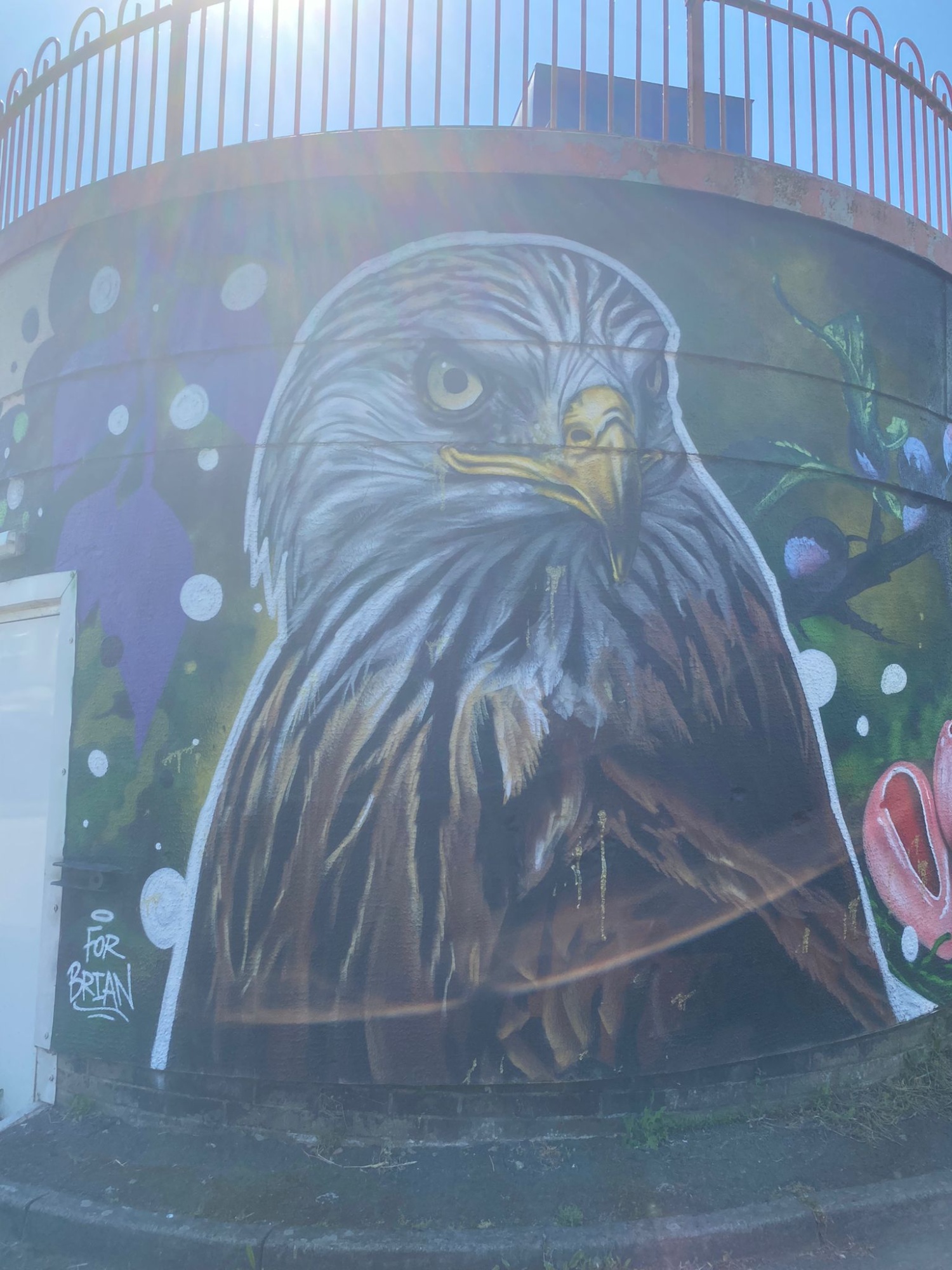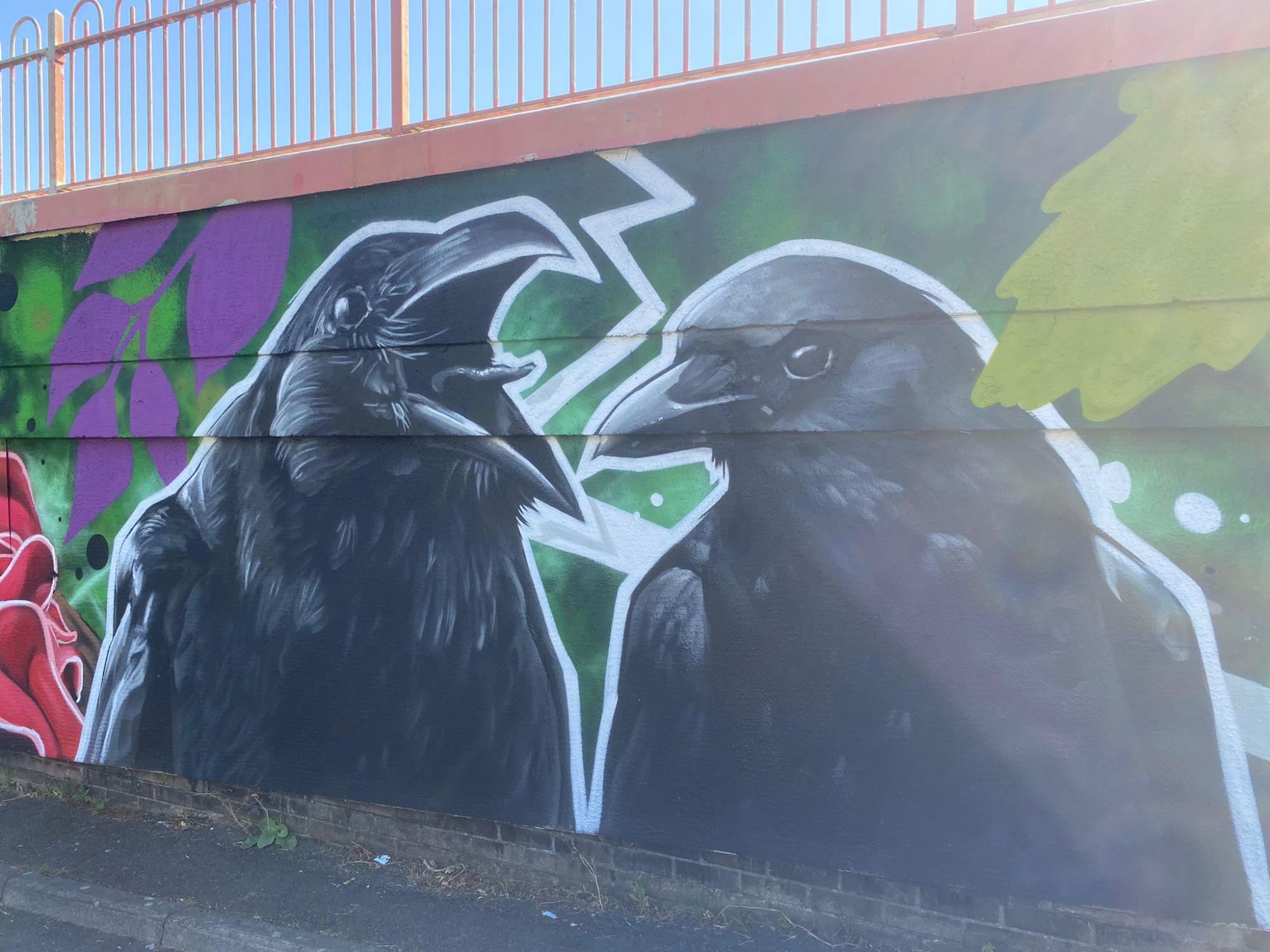 There are sports areas for young people including spaces for basketball, football and cycles and an open gym. We come across biodiversity activity including butterfly banks and community gardens and a walk through Kings Wood Local Nature Reserve, results in meeting up with the local health and wellbeing walking group. In medieval times Rockingham Forest covered much of north-east Northamptonshire – King's Wood is a small fragment of this once great forest. This ancient woodland was managed for centuries as Crown coppice, providing shelter for the King's deer as well as wood for fuel. With the expansion of Corby, it became the first Local Nature Reserve (LNR) in Northamptonshire.
Other groups and activities that have been funded include an arts and music project for young people delivered by Corby Deep Roots Tall Trees and Linwood Community Co-operative providing emergency food aid and support to vulnerable residents.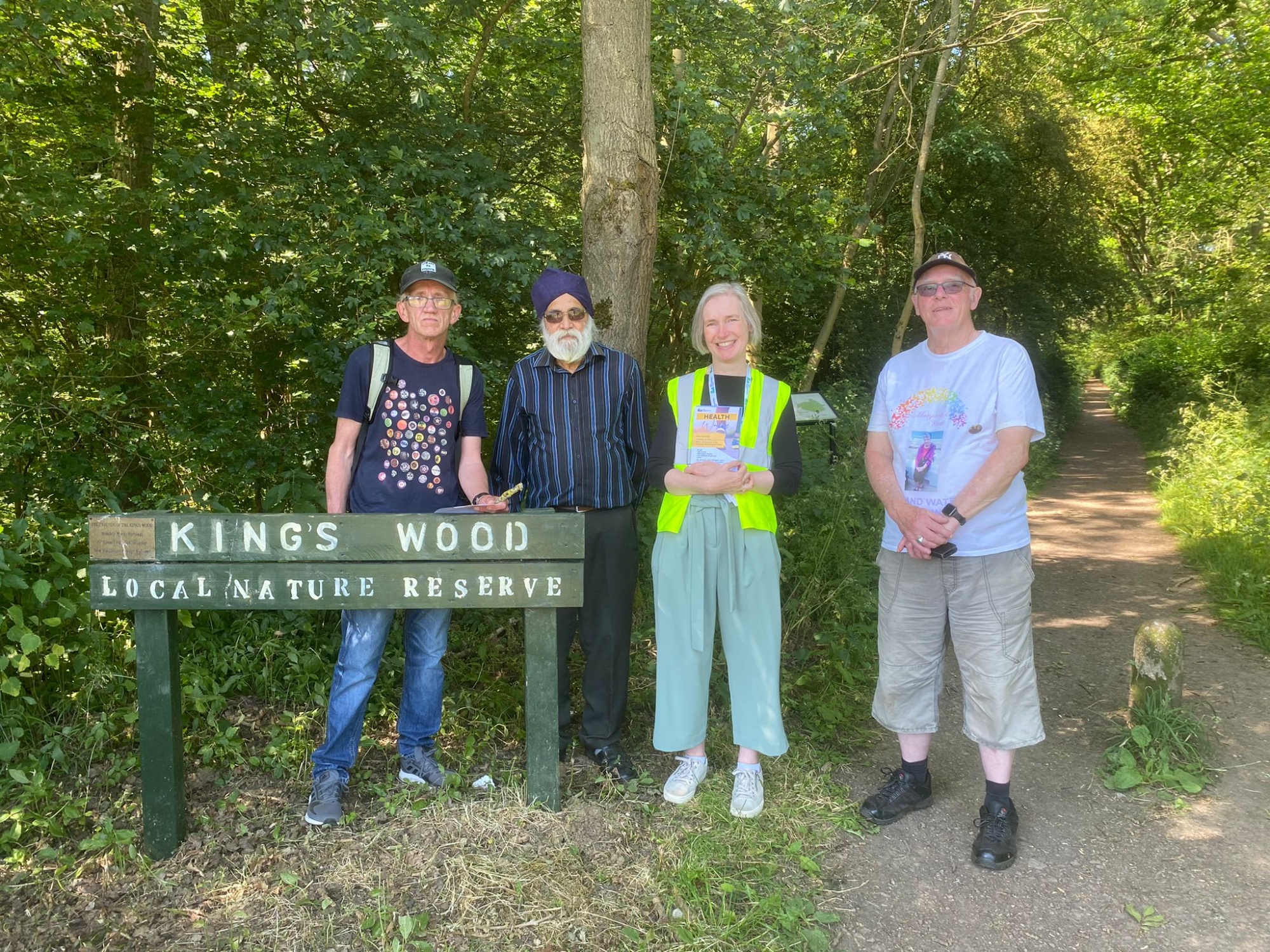 The Foundation's previous Hidden Needs report highlighted a number of priority concerns for Corby especially focused on good health and wellbeing and opportunities to build skills and qualifications of young people.
George reflects on the work that has been achieved by local community partnerships and the fund administered. He sees collaboration as the key to helping address ongoing challenges such as better education and employment opportunities for young people, tackling anti-social behaviour and barriers to volunteering. Community concerns and needs have been compounded by the pandemic and current cost of living crisis.
George is an optimist about the future, how everyone has the opportunity to make a difference in their local community. His favourite saying is: 'There is something good in every day.'
As a foundation we are privileged and inspired to work alongside volunteers like George Hill. We will continue to work with donors to award funds that help local neighbourhoods, celebrate their successes and work with them to make grants to continue addressing the challenges.