Welcome Fund Appeal
Donate to our Welcome Fund to support Ukrainian Refugees.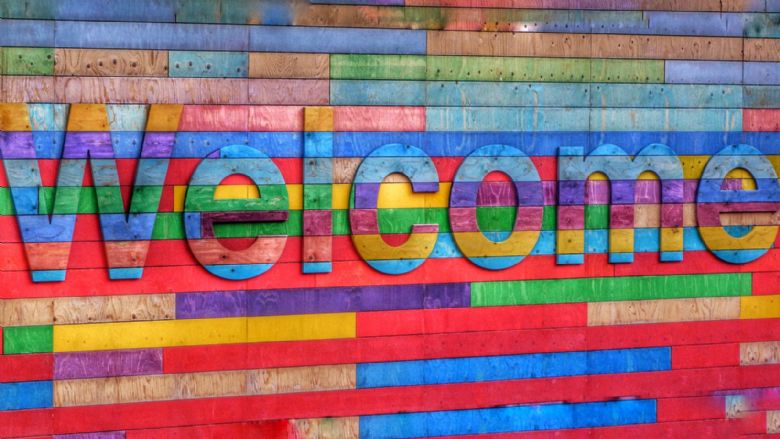 As Northamptonshire prepares to welcome refugees escaping the war in Ukraine, we at Northamptonshire Community Foundation have re-launched our Welcome Fund Appeal this week in a direct response to help support the resettlement of Ukrainian refugees into Northamptonshire and is encouraging donations.
Northamptonshire Community Foundation established the Welcome Fund in 2021 to support the resettlement of Afghan families and other refugees arriving in Northamptonshire.
This appeal provides a single point for collection of donations from individuals, families, businesses, charitable trusts and other organisations wishing to support refugees and asylum seekers. The Fund will assist the coordination of efforts in support of people in need.
Funds will be distributed to local groups and organisations providing a broad range of assistance and support, from the provision of essential items to family support and community integration.
Northamptonshire Community Foundation has been working with community foundation colleagues across Europe including the Ukraine. The foundation has seen the response on the ground by community foundations in the Ukraine, Poland, Hungary, Slovakia, and Romania and how they have mobilised volunteers and collected funds to provide immediate relief and to aid refugees. Community Foundations in the UK are also playing their part in that emergency response and that it why Northamptonshire Community Foundation is launching its Welcome Fund appeal. It wants to ensure community groups and charities preparing to welcome Ukrainian refugees have access to funds and resources to ensure families and individuals fleeing the conflict and violence are made to feel welcome, safe and well.
Northamptonshire Community Foundation welcomes the care, concern and generosity of local people and donors at this time. These funds are so urgently and desperately needed to support the resettlement response on the ground and enable charities to provide a safety net in resettlement.
Northamptonshire Community Foundation is working alongside West Northamptonshire Unitary Authority, local councillors, faith networks and refugee support networks within the county to help play its part in a co-ordinated response and ensure grant awards get to groups and charities meeting the needs of Ukrainian families.
How can I make a difference?
Donate online - the quickest and easiest way to give a donation is via our JustGiving Page.
By cheque made payable to 'Northamptonshire Community Foundation' and post to Welcome Fund, Northamptonshire Community Foundation, 18 Albion Place, Northampton, NN1 1UD.
By BACS transfer - using the reference Welcome Fund to Unity Trust Bank, Sort code: 60-83-01, Account number: 20134419
Gift Aid Your Donations - If you are a UK Tax Payer, you can increase the value of your donation by 25p of Gift Aid for every £1 you donate at no extra cost to yourself. Simply download and complete this Gift Aid Form and return it to us to accompany your donation.
To learn more about the work of the Foundation please view more pages of our website or email our Head of Giving and Development, Dean Jones.