CEO Blog: Volunteering with The McCarthy-Dixon Foundation

The McCarthy-Dixon Foundation was established by a grant from the Northamptonshire Community Foundation during the pandemic. One simple phone call from Teresa, the landlady of the Swan and Helmet pub, set off the trajectory from a local tavern to be transformed into a powerhouse of food aid and social clubs.
I met Joan today at their social space; a formidable woman in her eighties who sees the social club at the McCarthy-Dixon Foundation as a lifeline and how they value the support of The McCarthy-Dixon Foundation. Their activities are reducing loneliness and building new friendships. They all take part in a range of weekly activities.
During the morning we packed up 1700 food parcels to go to local schools and other agencies; the volunteers had such a professional camaraderie and a passion about helping local folk on their doorstep. Their connections extends to schools and a range of local community groups ensuring that vulnerable families and children get regular access to food aid support.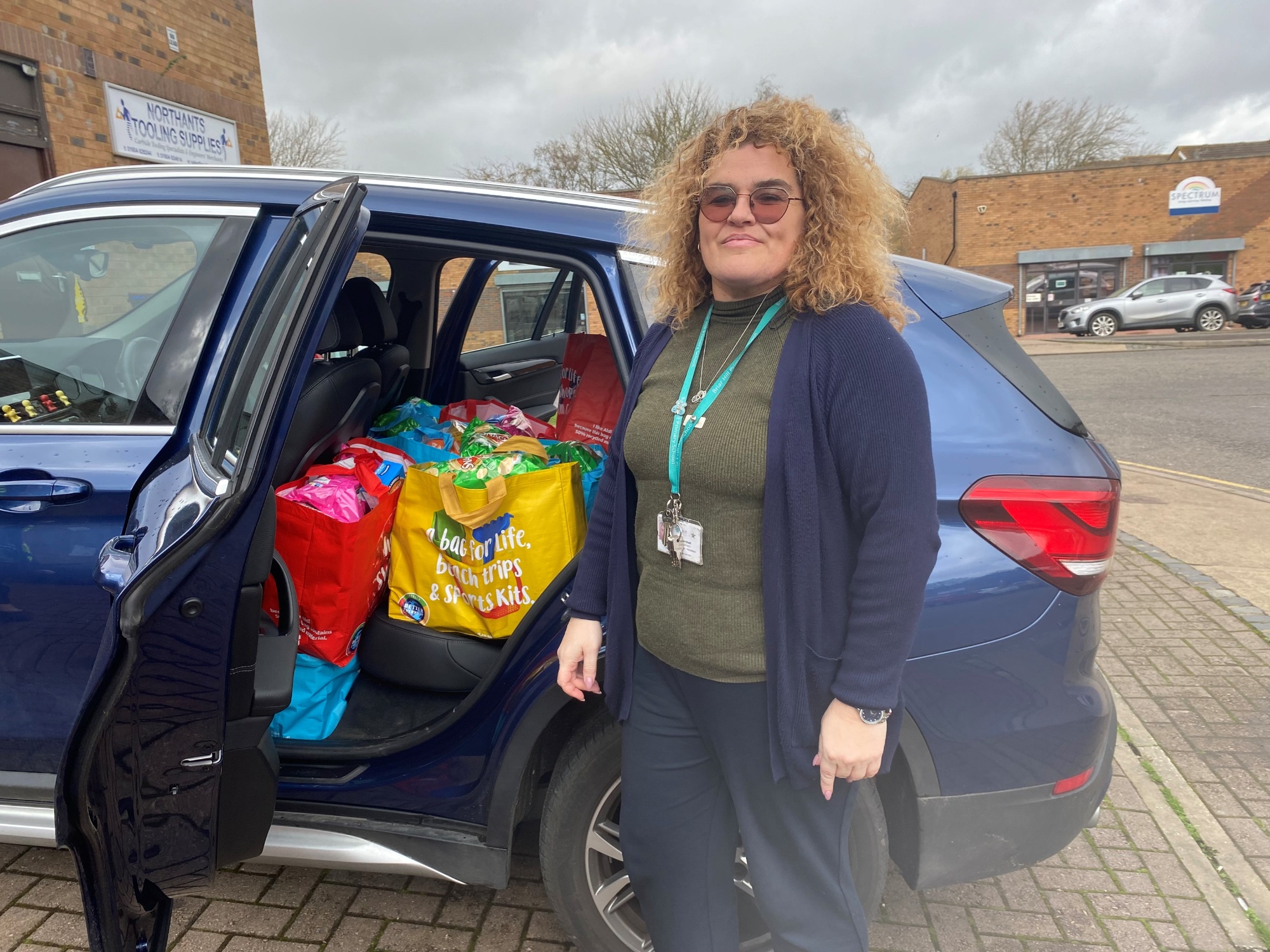 As a result of their work, they have outgrown their current premises for holding food stock. If you know someone who could help or offer alternative premises in Northampton, please get in touch.
I also had a catch-up with trustee Steve Summers on their work. He emphasised the importance of tackling poverty and reducing social isolation.
Teresa also added the importance of connection to help fellow residents, she also had this to say about a recent grant award by the foundation:
"We know this grant has had a huge impact on hundreds of people in the community. For many people at the moment, purchasing even basic goods such as staple food items is a struggle, and many are going hungry, left with no other options. This funding allowed us to support many families in desperate need - making their day-today lives easier.
Also, many of the families we support have children, and we know how fundamental proper nutrition is for young people. The food support we provided with the grant have ensured many children have been able to eat properly, ensuring they can fulfil their potential during their developing years."
We continue to connect with our communities and listen to the need that we can support. A heartfelt thank you to our wonderful donors and partners who have made this one of our best years of generosity and dedicated community philanthropy; without you, our good work to support vulnerable residents and communities simply couldn't happen. I'm very proud our team who continue to work hard to ensure we help your generosity make the best impact.