Local groups tackling youth violence awarded funding from Northamptonshire High Sheriff's Initiative Fund
The High Sheriff of Northamptonshire has awarded £10,500 to four local groups, through the Northamptonshire High Sheriff's Initiative Fund.
The fund is administered by Northamptonshire Community Foundation and has awarded grants to four local community organisations, funding projects set up to bring people across the county closer to their communities. The funding programme awards grants of up to £3,000 to groups doing work to tackle serious youth violence, creating stronger and safer communities and reducing crime and anti-social behaviour.
This year, Northampton Basketball Club, The Core at Corby Cube, Home-Start Wellingborough and District, and Ramgarhia Board Northampton have received funding from The High Sheriff's Initiative Fund.
Northampton Basketball Club's 'Carry a basketball not a blade' campaign has been launched in response to the recent knife crime fatality in Northampton. Professional Basketball Player and Coach, Andre Arissol, will visit primary and secondary schools to engage students in talks and basketball activities that address the issue of knife crime and the benefits of healthy sports activities as an alternative. At a young age, Andre made the choice to play basketball rather than join a gang, and he has previously worked on a Youth Justice project at Northampton International Academy.
Based in an unused shop unit in Corby town centre, The Core at Corby Cube's Project M has engaged over 150 young people aged 12 – 18, many of whom are dealing with a range of challenging issues including emotional and mental health.
Project M allows participants from disadvantaged backgrounds to engage with the arts, removing financial barriers and encouraging involvement in activities such as music training, lyric writing and poetry, all in a safe and warm space.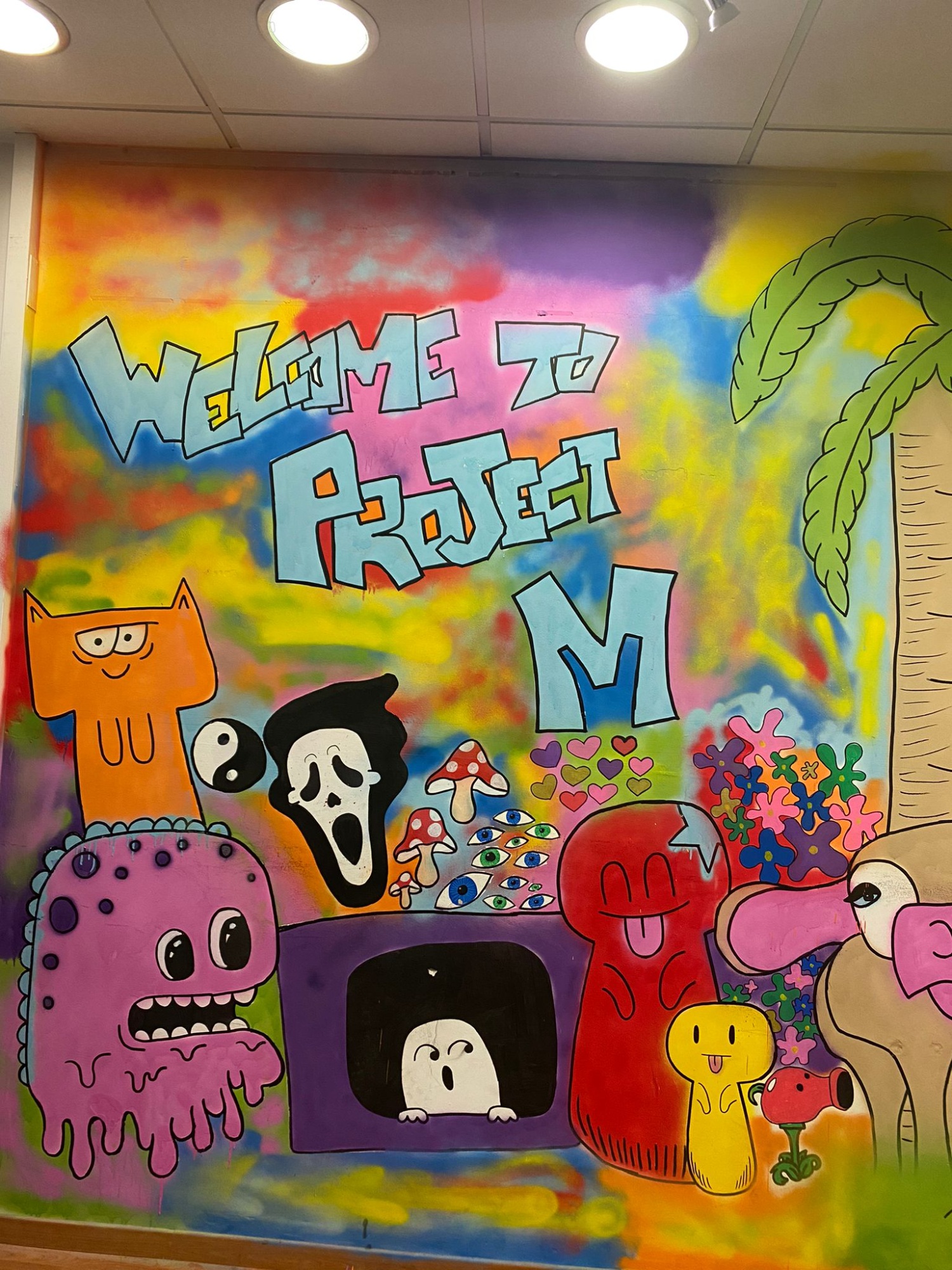 The weekly home visits to vulnerable families undertaken by volunteers from Home-Start Wellingborough & District ensure the charity can provide tailored support to those in need. Volunteers are recruited and trained to give practical and emotional help, to safeguard, protect and preserve the mental and physical health of local families. Working to tackle the isolation and mental health issues that have been exacerbated for many by the pandemic and cost of living crisis, Home-Start stands alongside families and works to give children a better start in life.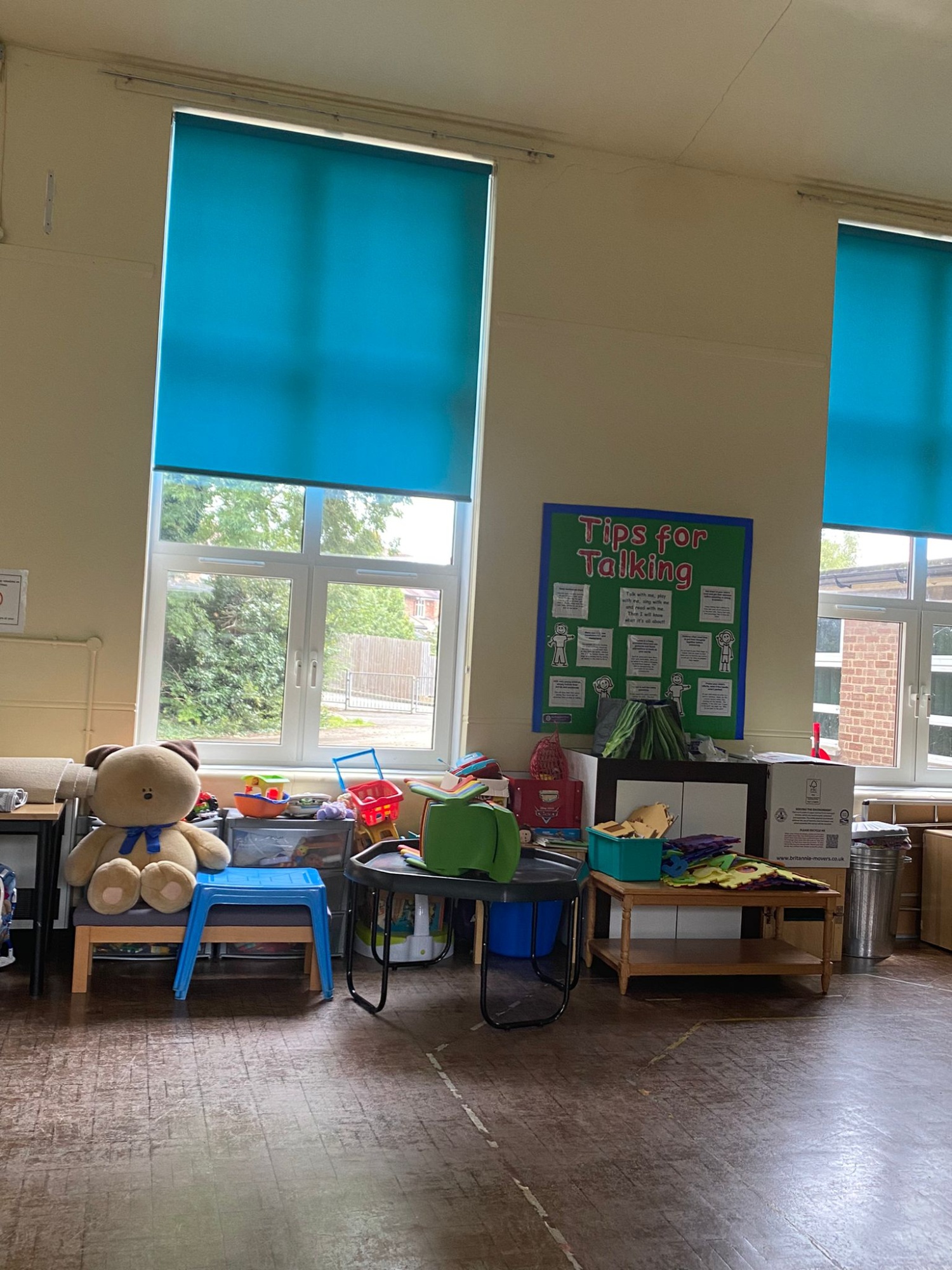 Ramgarhia Board Northampton's monthly food bank allows them to identify and engage with local families in need of extra support. Now, they're expanding their offering to include a range of free workshops that have been developed to build a sense of community and to improve the wellbeing of local families. These free sessions will provide opportunities for children to play, self-esteem workshops for young people, financial advice and ideas for parents and confidential drop-in times for women in need of support.
Rachel McGrath, CEO of the Foundation, said: 'Northamptonshire Community Foundation has administered a Northamptonshire High Sheriff's Initiative Fund for 19 years and each year we work closely with the High Sheriff in their shrievalty year to distribute funds to local charities and community groups that build safer communities and help reduce crime. We are delighted that this year has seen some very strong projects working with young people and providing safe spaces to take part in sports, music and arts activities and support for vulnerable families.'
Milan Shah MBE, High Sheriff of Northamptonshire, said: 'There are so many great initiatives across the county doing wonderful work in their communities where a little extra funding could go a long way. We are fortunate in Northamptonshire to have an endowment that permits each High Sheriff to support a few of these amazing projects, especially where the interventions identified are designed to build safer societies. I remain ever grateful to the panel of former High Sheriffs who took the time to assist me in the selection process.'