Northamptonshire Community Foundation highlights urgent need across the county in latest Hidden Needs Report ​​​​​​​

In partnership with the University of Northampton's Institute for Social Innovation and Impact, Northamptonshire Community Foundation has published the second Northamptonshire Hidden Needs Report.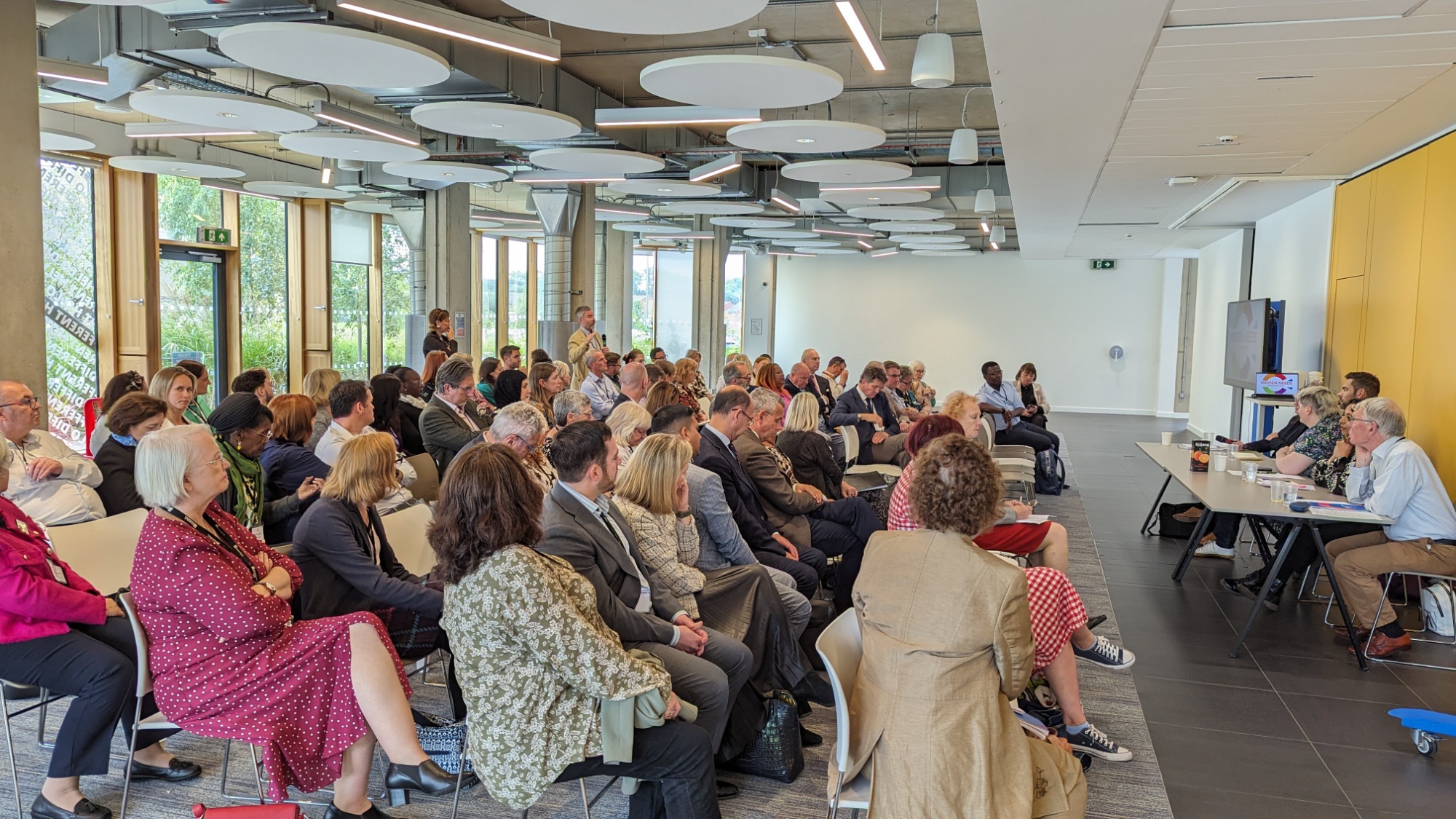 Northamptonshire Community Foundation is the largest independent grant-making charity in the county, supporting vulnerable local residents with a place-based approach to fulfilling need. The foundation funds a range of organisations and charities tackling urgent need locally; local Foundation-funded organisations featuring in the Hidden Needs Report include Northampton Town Football in the Community, KidsAid, the Lowdown and Serve Rushden.
A follow-up to the original report published in 2018, the 2023 Northamptonshire Hidden Needs Report highlights urgent and priority needs in Northamptonshire, including pressures on residents accessing services in rural areas, high levels of hospital admissions for self-harm, child poverty and childhood obesity, increased dementia diagnoses across the county, fuel poverty and violent crime.
This year, a new section has been added to focus on the access needs of rural communities, furthering the foundation's work to ensure that rural communities receive their fair share of funding. Other key focus areas are Inequality and Deprivation; Health and Wellbeing; Children – Impact and Challenges; Education, Skills and Training; Older People; Housing and Living Environment and Crime.
Rachel McGrath, CEO of Northamptonshire Community Foundation, said: "We know that there is much to celebrate about Northamptonshire and its residents, but we also know that there are persistent and emerging concerns around poverty and disadvantage.
"Our latest Hidden Needs Report blends priority needs across Northamptonshire with case studies of the incredible response already being undertaken by the local charitable sector. We hope this report will be read and used by anyone who wishes to have a better understanding of our county.
"If anyone is concerned, shocked or inspired to act on the findings, Northamptonshire Community Foundation would welcome a conversation with you about any donations you would like to have invested in tackling urgent local need. We hope the information also helps our place-based community groups and charities to put forward their cases for more funding."
University of Northampton (UON) Vice Chancellor, Professor Anne-Marie Kilday, said: "Northamptonshire Community Foundation is a key charity within Northants that delivers funding to volunteers and community groups in the region to support their dedicated efforts to improve the lives of the county's most disadvantaged people.
"This research carried out by UON's Institute for Social Innovation and Impact will help Northamptonshire Community Foundation to identify social problems in the county that need urgent attention and encourage prospective donors to contribute to these specific areas."
Northamptonshire Community Foundation is committed to supporting the county's most vulnerable residents. The full Hidden Needs Report can be found on their website, alongside an illustrated summary report. Click here.